A juried international photography exhibition
PhotoPlace GALLERY
3 Park Street
Middlebury, VT 05753
USA

February 26 – March 19, 2021
No Reception
in light of ongoing pandemic
Exhibited Work: Unconscious Voices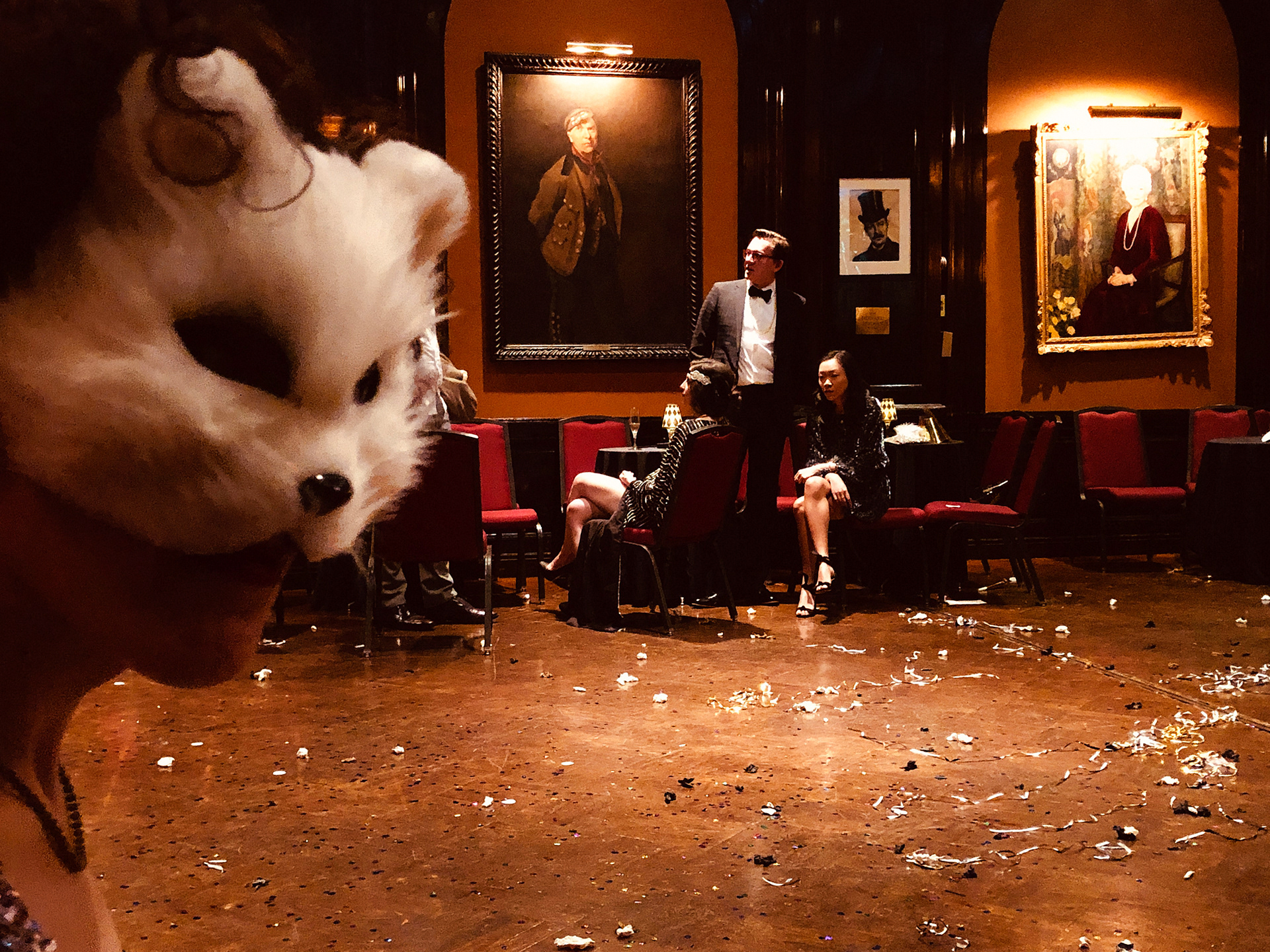 The film noir genre was extremely popular in the American films made in the 1950s. Among them were Double Indemnity, The Maltese Falcon, Key Largo and Out of the Past. All were known for contrasty lighting, unexpected camera angles, dark anti-heroes, high drama, and a lurking sense of danger. Film critic Roger Ebert described the style: "Locations that reek of the night, of shadows, of alleys, of the back doors of fancy places, of apartment buildings with a high turnover rate, of taxi drivers and bartenders who have seen it all." For this exhibit we sought still images that capture the spirit of a noir film — color or black and white, and any kind of lighting that conveys that noir spirit. We received many images that contained one or two of these elements — a man standing in the shadows, someone holding a knife or gun, someone descending a dark subway staircase, or an after-the-fact crime scene — but what was missing in many was a sense of lurking danger, tension, or some action that has just occurred or is about to occur. A sense of drama, of an unfolding story, is an essential ingredient of noir, by our definition.
PhotoPlace Gallery hangs monthly, juried photographic exhibitions from photographers worldwide, each with a new topic and internationally recognized juror. Juror gallery selections are exhibited in our physical gallery in Middlebury, Vermont, and all juror selections are permanently displayed on this website. Since its founding in 2009, PhotoPlace has gained a reputation for exhibiting photography of a high level of excellence, while promoting photographers and providing them with tools to further promote their own work.

James Barker is the Director of PhotoPlace Gallery. He has owned the Gallery since 2014 and has mounted close to 100 exhibits in that time. His work in photography began at the School of Visual Arts in 1970, and he has been involved with photography in one way or another ever since as a wet darkroom technician, a staff and freelance editorial photographer, a studio photographer, juror, and gallerist. He has served as a juror for Photolucida's Critical Mass for the last four years.